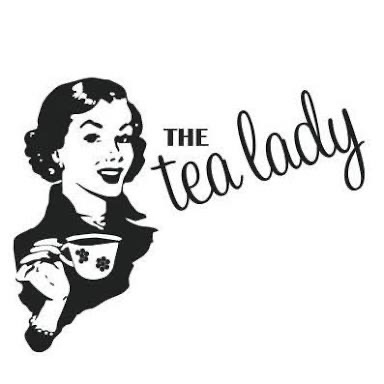 My first full-time job was as a tea-lady in a nursing home. I was straight out of high-school and my mother, who was the head cook, got me the job. There would be no interview for me as nepotism was my way in. I soon learned I was the most popular employee to the residents unless I was running late. God forbid! It wasn't my personality that contributed to my popularity. My popularity was because I served food. Though I didn't prepare the food myself my job consisted of serving breakfast, morning tea, lunch and afternoon tea.
The residents would line up at least an hour before the doors opened and then upon entry to the communal dining area would sit in the exact same spots every time. I soon came to realise that I was a distraction from the endless long days with little to do. I stayed at this job for three years and I was fortunate to be offered training as a nurses aide by the admin staff while I was there. It was a nursing home for Italians run by the Catholic Church and it was difficult to find nursing staff that also spoke Italian. Unfortunately for them not long after my training, I left to work for the district nursing service where I visited those still able to be cared for at home. Those at home and in need were also grateful for my presence but that had nothing to do with me serving them food. It had to do with helping them to remain home and continue their medical treatment without being hospitalised.
I was affected by seeing these poor souls waiting for death so needed to distance myself. Years after I left this form of employment I was wandering a hospital's corridors late one night after bowel surgery unable to sleep. My post-surgery recovery consisted of a hospital stay of a fortnight and I was encouraged to walk as much as possible. On my walk, I was surprised to hear my name being called from a room I had recently passed. My walking gait was slow due to the surgery so I hadn't gotten too far when I heard my name. I entered the room to see a resident from the nursing home I worked at bidding me closer to her bed. She grabbed my hand and pleaded with me that she wanted to return to the nursing home. She'd been in hospital for months, although she didn't know why she'd been hospitalised. I explained that I had no power to help. I felt bad but knew I couldn't help her.
A few months later I attended a Christmas party held at the nursing home with my mother. I returned every year for the Christmas party as my mother was still head cook and I enjoyed catching up with staff. While I was enjoying myself I felt my hand grabbed by Rosa, the lady from the hospital, who thanked me profusely for getting her back. I tried to convince her otherwise but she wasn't listening and was busy kissing my hands with gratitude. I was very uncomfortable. Though I originally left because the place depressed me in my youth I came to realise at that moment for some it was their home.